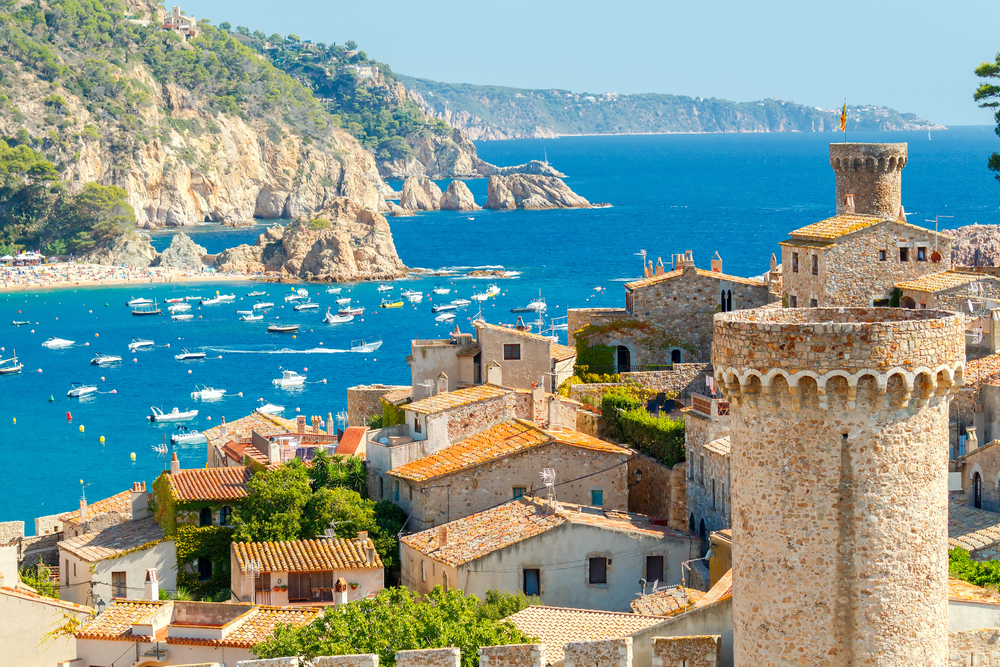 Day 1

Taste of Barcelona

Are you a foodie? Is the highlight of your adventures when you get to explore the local food culture? Let us introduce you Barcelona's vibrant cuisine! Our local host will take you for a private culinary journey where, step-by-step and bite-by-bite, you will explore Barcelona's scents and flavors.

To know the taste of Barcelona is to wander around the Barceloneta looking for the freshest seafood coming in from the llotja (fish market). It is also the Michelin-starred restaurants and the gastro-bars you can find all over the upper town city. It is the smell of vermouth in centuries-old bars and the many colors and aromas around cobbled streets of el Born or the Gothic quarter. Enjoy a glass of marvelously crafted vermouth in one of the last emblematic taverns in the city. You will be invited into the kitchen to smell the earthy stews that they have been preparing or explore historic grocers and the smoky spices and liquors that they have been selling for centuries. Of course, you will be tasting and learning and experiencing the true Barcelona all day! Savor Barcelona with us!
Day 2

Exclusive Gaudí Experience

Of all of the architecture that one can see in Barcelona, Catalan Art Nouveau (Modernisme) is the most original and recognizable, thanks to its internationally renowned master, Antoni Gaudí. The breathtaking Sagrada Família basilica, the magical park Güell or the incredible Casa Milà ("La Pedrera") are only a few of the highlights of his legacy.

On today's exclusive private tour, you discover one of the most outstanding early examples of Modernisme and Gaudí's first major building, Casa Vicens. Commissioned to him by broker and dealer Manuel Vicens I Montaner in 1883, it was set out to be Vicens' summer residence in Gràcia. Your guide will take you for a private "after hours" visit of the house and its rooms, where you can truly enjoy this beautiful, harmonious and ornamented testament to Gaudí's genius. As the night falls, you will se the light and colors change, discovering the magical Casa Vicens and finishing with a glass of cava or an aperitif with drinks. This is the perfect time of day to experience Casa Vicens! (For our early bird clients, we can also organize the visit in the early hours of the day before opening to the general public!)
Day 3

Contemporary Architecture in Barcelona

Are you interested in modern architecture? Join our local expert for a private insider's take on Barcelona's many outstanding examples! From Mies van der Rohe's pavilion for the 1929 Barcelona International Exposition to local rationalist Josep Lluis Sert's building for the Miró Foundation, there is so much to see.

The 1992 Olympics launched the city into a race for modernization that has turned into a pilgrimage destination for architecture lovers. In this private tour, rationalist treasures hidden in hotels, unexplored vantage points, gardens with unexpected gems, movie theaters, hospitals and architectural rarities will be yours to explore!
Day 4

Private Sailing Experience

There is nothing quite like experiencing Catalonia from the water! Take a private chartered sailboat along the Mediterranean with one of our charming expert captains. Relax as you take in the sun, the salt air and of course, a glass or two of cava!
Day 5

The Surrealist World of Salvador Dalí

Do you have an adventurous spirit? Why not journey outside of Barcelona for the day to discover the many marvels that wait in Catalonia? Today you will explore the beautiful Empordà region in Girona, with its wild winds, charming villages and dramatic cliffs overlooking the Mediterranean. You will follow the steps of Salvador Dalí in some of the places that were most dear to him- Figueres, Púbol and Portlligat. Figueres is the birthplace of Dalí and it will be your first stop. Here your very special guide will take you to see the artist's works at the unique Teatre-Museu.

Visit the Gala-Dalí Castle in Púbol, where you will discover the medieval castle that he dedicated to his wife and muse and the breathtaking beauty of Cadaqués and Portlligat, where his former home and studio are now a museum. Dalí's world was full of imagination, eccentricity and symbolism- he was a character like no other. Therefore, your visit should also be like no other. Your expert guide is someone who was very close to the Dalí-Gala family and can provide an experience of a true insider. Venture into Dalí's world in an exclusive and unforgettable way today!
Day 6

A Wine Paradise

Spain is a wine lover's paradise! From the Penedès' whites to bubbly cava; from Conca de Barberà rosés to full-bodied Catalunya reds- there is so much to enjoy! Let's go on a delightful getaway venturing into Priorat, one of the best and most recognized winemaking regions in Spain. Here, you will learn firsthand how some of the most renowned wines in the world are produced and of course, taste them.

You will meet the winemakers and toast your good fortune while surrounded by the vines. You will also visit a wine estate that was once a medieval monastery. The vineyards, olive trees and orchards welcome you. In this magical, hidden oasis you will luxuriate in the beauty and quiet while being treated like royalty in the heart of Catalonia. We suggest a couple of nights in the countryside for a real winetasting experience.
If you can dream it, we can make it happen!
Request a Quote