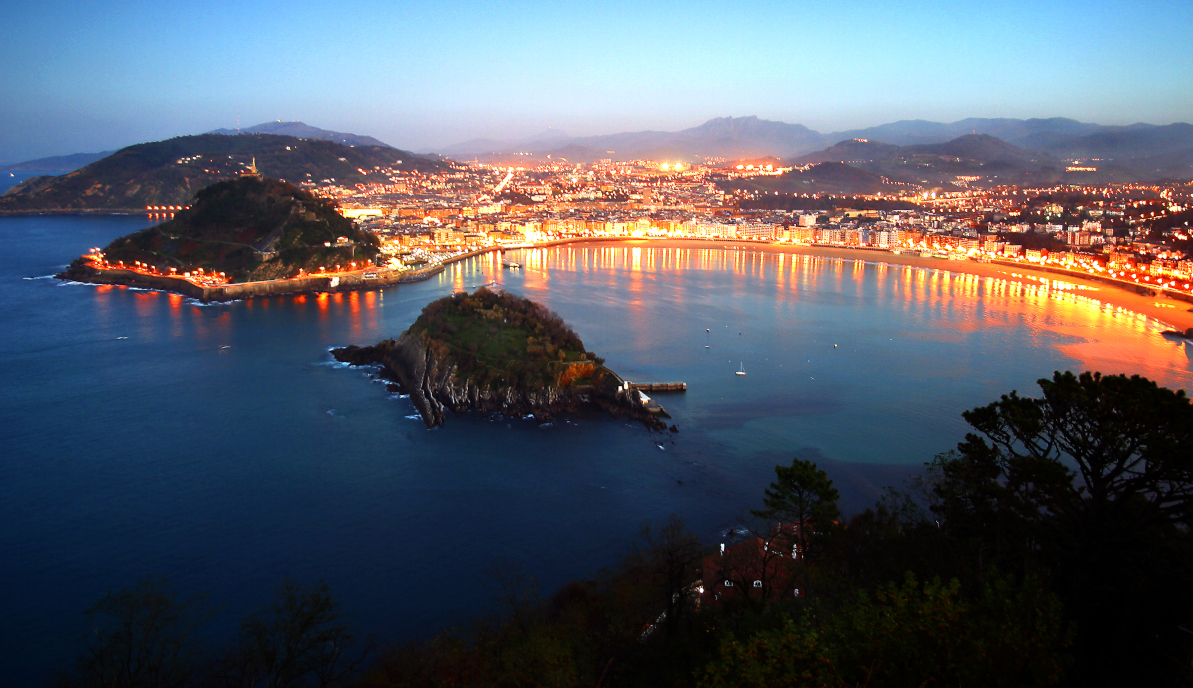 Day 1

Arrive in Bilbao:

Welcome to Bilbao! You will arrive at the airport this evening and meet your English-speaking driver after you clear customs. Your driver will take you directly to your hotel, the 5* contemporary Gran Hotel Domine, located just steps from the famed Guggenheim Museum. The evening is on your own to perhaps grab a bite to eat at a casual café or even at one of Bilbao's Michelin-starred restaurants. Toast one another with a glass of local Rioja from one of Spain's premier wine regions! (Overnight Bilbao)
Day 2

Bilbao

After a delicious breakfast, your will meet your charming guide who will take you for a walking tour of Bilbao, which is known as the capital of Basque Country. From the neoclassical Plaza Nueva to the Basilica de Nuestra Senora de Begnona, your guide will take you to enjoy the most important buildings and monuments of this noble town, founded in 1300 by Don Diego Lopez de Haro. Of course, we have also organized a guided tour of the home of one of Bilbao's crowning jewels- the Frank Gehry-designed Guggenheim Museum. Described as "the greatest building of our time" and a "miracle", this architectural wonder houses an impressive collection. After your visit to the Guggenheim, you will have a walking tour of Bilbao, which is known as the capital of Basque Country. From the neoclassical Plaza Nueva to the Basilica de Nuestra Senora de Begnona, your guide will take you to enjoy the most important buildings and monuments of this noble town, founded in 1300 by Don Diego Lopez de Haro. Of course, you will visit the Old Quarter! Your tour will end at the Ribera Market, where you will have some free time to enjoy a bite to eat. The remainder of the day is on your own. (Overnight Bilbao)
Day 3

Getaria-San Sebastian:

This morning you will continue on your adventure in Basque Country. Relax in your luxury sedan as your driver takes you to Getaria, a gorgeous fishing village and the birthplace of Juan Sebastian Elcano, the first person to circumnavigate the globe. During the Middle Ages, whaling was a booming industry here in Getaria. Known for its restaurants and taverns, it is a great place to enjoy some fresh-caught fish at the port together with a glass of the local Txakoli wine while you marvel at the stunning views along the Bay of Biscay! You will have some time to explore the town and its cobbled streets, where you can do a bit of shopping. As you continue on your adventure, we suggest a stop in the surrounding hillside at a local Txakoli winery, where you can meet the winemaker, learn about the winemaking process and of course, taste the marvelous white wine that is made here. Your next stop is San Sebastian! On your way into town, you will stop on Mount Igueldo for a breathtaking view. Few cities have earned such lavish titles as San Sebastian, known as the "pearl of the sea". A visit to this charming belle époque city built around a crescent-shaped bay is an amazing experience! Made popular in 1886 by Queen Regent Maria Cristina, San Sebastian is an old town full of character and the perfect place for strolling amidst shops, bars, restaurants and squares. This evening we have a treat for you- a traditional pintxos dinner, which is typically eaten in bars in Basque country. Your guide will introduce you to this fun traditional meal as you go from bar to bar, tasting the delicious bite-size cuisine. (Overnight San Sebastian)
Day 4

San Sebastian & Cooking Class:

This morning you will explore San Sebastian in the company of our charming English-speaking guide, who will introduce you to the most breathtaking city overlooking La Concha Bay! Marvel at the turquoise waves as they lap the sand on one of the city's three beaches. Stroll through the city whose French-style buildings will charm you. Next, you will meet with a Basque chef for a really special experience. Basque country, which stretches across the Pyrenees from Bayonne in France to Bilbao in Spain, is a region that has a very distinct culture and extraordinarily delicious food. Traditional Basque cuisine combines vegetables, lamb, beef and fresh fish. Your culinary adventure begins with a tour of some of San Sebastian's interesting gourmet spots, including La Brecha (aka La Bretxa) Market, where local products are offered. With the help of your private chef, you will shop and then head to the kitchen, where together, you will create a traditional Basque meal, learn some great recipes and of course, taste the fruits of your labors accompanied by some excellent local wine. This remainder of the day is on your own. Perhaps you will visit the La Concha beach or wander the Calle San Martin and its surrounding pedestrian only streets for some shopping. (Overnight San Sebastian)
Day 5

Rioja Alavesa, Vineyards and Laguardia:

Another day in the Basque region! What do we have planned for you? Today is a day of wine and history. Your driver/guide will take you through a sea of vineyards, stopping along the way in charming medieval villages. You will enjoy the flavors of fine Rioja wines as you learn the secrets of their producers at small wineries dotting the landscape. Continue on to Laguardia, the main town of the central part of the Basque region. Fortified in the 13th century, its walls and towers enclose a beautiful little village on a hill overlooking the vineyards. We will be sure to discover the Church of Santa Maria de los Reyes and its famous portico. Enjoy exploring the narrow little streets while stopping to try some more local wine accompanied by a pintxo or two. Wine cellars are now tucked into the tunnels that were dug under the town to keep the original inhabitants safe during battles. It was discovered that they these tunnels were perfect for storing wine and we will be sure to open up the doors of a cellar or two for your tasting pleasure!
If you can dream it, we can make it happen!
Request a Quote